Reservation is not a privilege. It is a compensation as per the Constitution. The advent of the reservation system began with trying to help the Scheduled Castes (SC) to enjoy equal opportunities as those who have not been systematically oppressed. With the introduction of OBCs in the mix and the Mandal Commission report, it changed the way we look at reservation in this country. OBCs have come forward to claim that they too have been victimised and deserve special protection. I don't think this is justified as the SCs have been the real victims of discrimination in this country. I think women's reservation is similar to SC reservation for they too have been oppressed and discriminated against. While I do agree that representation is necessary for a democracy, reservation is not the only way to get that. In fact, reports show that OBCs have sometimes been the oppressors in rural areas. This should be taken into consideration.
—D Ravikumar, Anti-caste activist and former TN MLA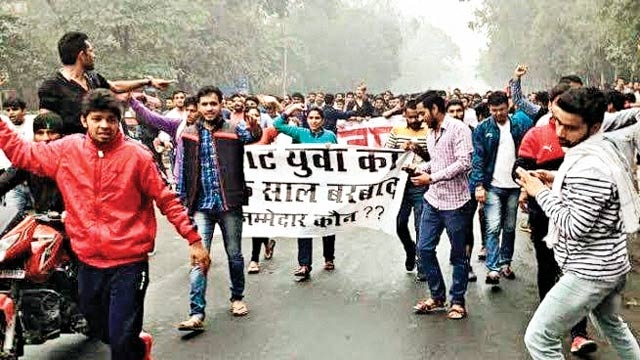 A policy on reservation, or affirmative action as it is known in many countries are policies which aid the compensation of certain groups which have been discriminated against so that they feel more included in the realms of education, employment and civic life. We are not the only country which has this system in place. 110 others, including the US, UK, some parts of Africa and Asia too follow it. I think it is necessary as some people have been systematically oppressed in the fields of education and are consequently denied opportunities in the workforce due to this reason. Till today this kind of discrimination persists. They are denied jobs despite having the qualifications for it. How do you assure these people that their interests will be protected without a reservation system? Look at businesses for example. Reports have shown that Dalit entrepreneurs face discrimination when it comes to funding as well as sale of produce. They deserve a policy which protects them. People misunderstand and think that equal opportunity will be enough, but it's not.
—Sukhadeo Thorat, Professor, JNU
I do think that reservation as a concept is justified, but it comes in various forms. For the longest time society did not allow Dalits and Adivasis into the system. There were riots all over the country, their homes and crops were burnt, they were chased out of schools. Now a few other segments of people, especially the Marathas and Jats have come up to say that they face the same kind of trouble and are demanding protection too. I agree that they do deserve representation in jobs and universities but they have to explain the obstacles they have faced so far in order to get such protection.